EVERYTHING YOU NEED FOR YOUR BUSINESS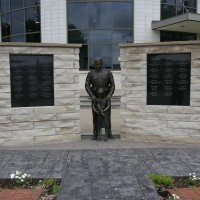 If you are an agency wishing to participate. Please sign up and we will contact you. You may also email us directly at

info@qcleom.com


If you are interested in the Q.C.L.E.O.M. and would like to volunteer on the committee or at various events please sign up and someone will contact you. You may be a Gold Star Family member, business professional, College Intern, retired law enforcement,
If you are a member of the Quad Cities Law Enforcement Memorial Committee please log in.

We are a volunteer organization. Law enforcement agencies do assign representatives to the committee to keep informed, guide our orgainization, and to have a direct person cordinating and assisting their agency if needed.