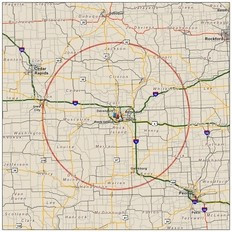 Our support area is a 50 mile radius of our Memorial located at the Rock Island Justice Center.
Site located at the Rock Island Justice Center 1317 Third Avenue Rock Island, Illinois 61201
Why contribute to the Memorial?
By supporting these initiatives, our public-private partnership provides the Quad Cities Law Enforcement Officers Memorial with the means to achieve our goals. It is a sign to all the citizens of Iowa and Illinois, as well as our nation, that our area's corporate family and business leaders care about its Law Enforcement Officers and their families. Your support is a reminder that when troubled times arise, we come together as families do, and provide comfort, support, and protection for one another.